Are you ready to ditch the day job & work for your dream job?
Are you tired of the commute and want to gain freedom to work where and when you want?
Do you see yourself in a leadership role with massive impact & purpose?
Are you sick of missing events, memories and monumental moments because you have to answer to a boss for time off?
Do you see a need in my community and are ready to fill it?
Are you ready to do something you absolutely LOVE for a living?
Girl, that was me to a T. 
Something crazy happened when I graduated...
All of a sudden I was supposed to be 100% successful in my field, ready to pay my loans, ready to move out, and have my shit together while being confident in answering "so what's next for you".
Instead I was broke as a joke, struggling through 2 jobs (and having my own business on the side).
When people asked me "so are you going to be working these jobs forever?" I either wanted to smack them or ask them the same thing.
Here's the deal,
Graduation doesn't come with a road map, nor does following the social norms to make the world happy mean you, yourself will be happy.
What I've learned is that where you are right now is PERFECT. Everything happens for a reason, and you didn't stumble upon this page by accident. You have more to offer this world than just have to book time off to do the things you love, or deal with an hour commute just to work your life away. You are worthy of doing something with massive impact.
You are in control of your dreams, desires & income.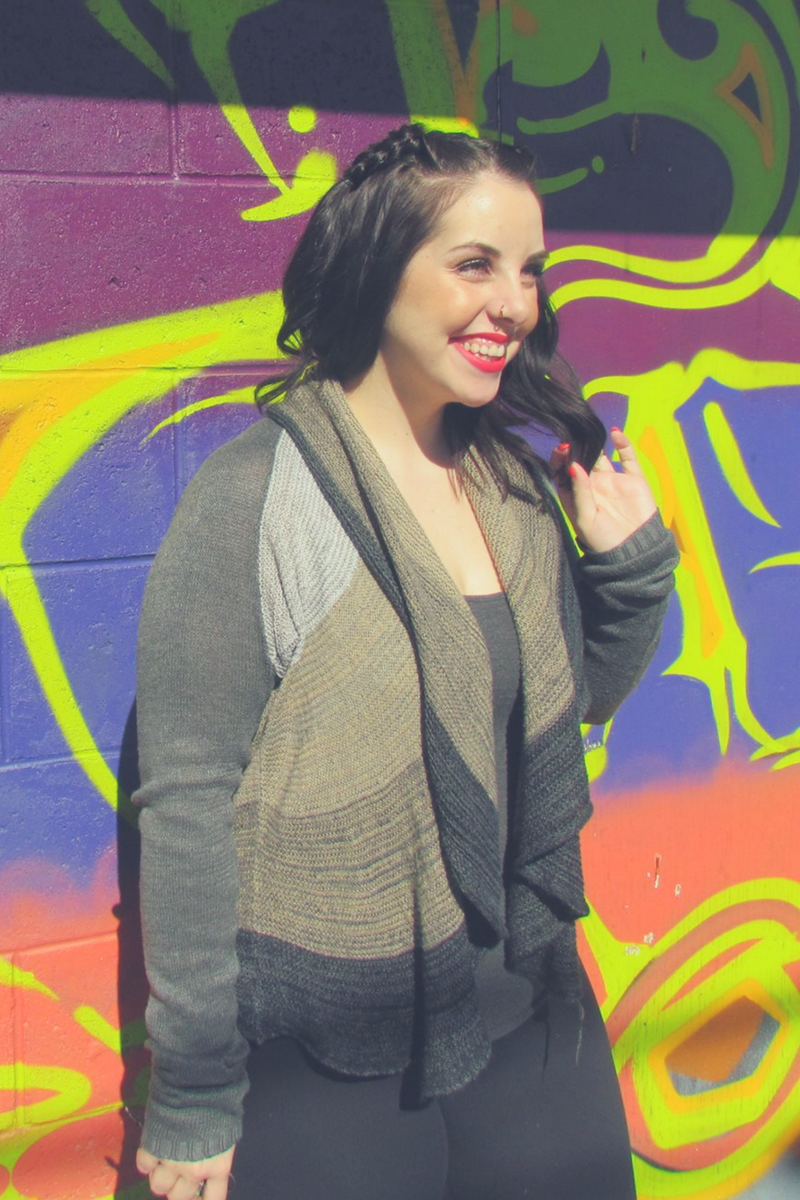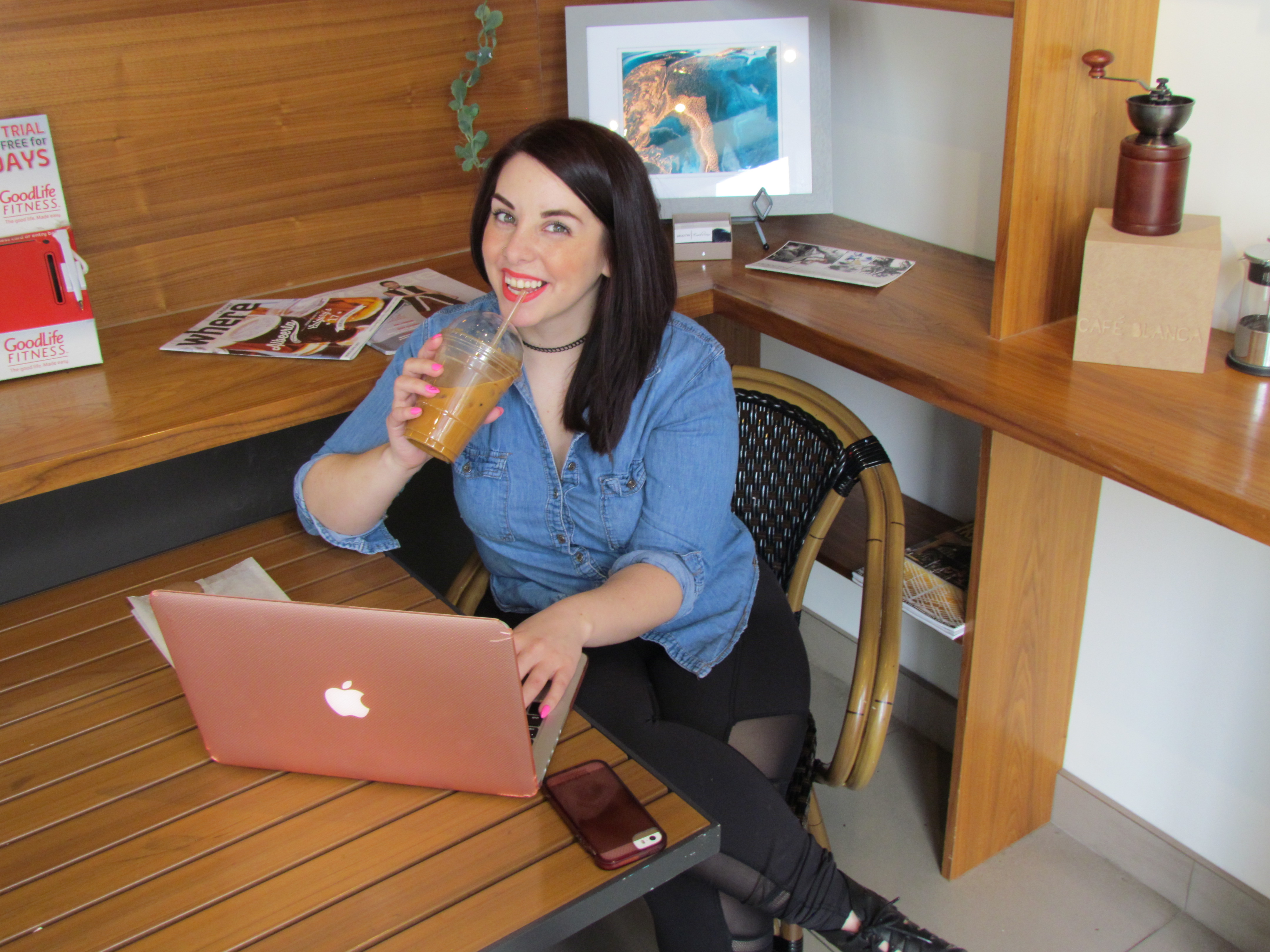 This Course Is For You If: 
See yourself in a leadership role where you call the shots.
You are tired of working so hard for someone else dream.
Tired of trading hours for dollars.
Have a degree you freaking LOVE but are not using!
Are sick of hearing "no one is hiring" and you're ready to hire yourself.
Desire having the freedom to do what you want, when you want (like travel the world and spend time with the people you love).
Ready to live a lifestyle where you decide how much you earn
Are ready to make your own hours, your own schedule and work from around the world (all you need is wifi baby!)
Brooke Allison 
Mind Shift Coach and Achievement Strategist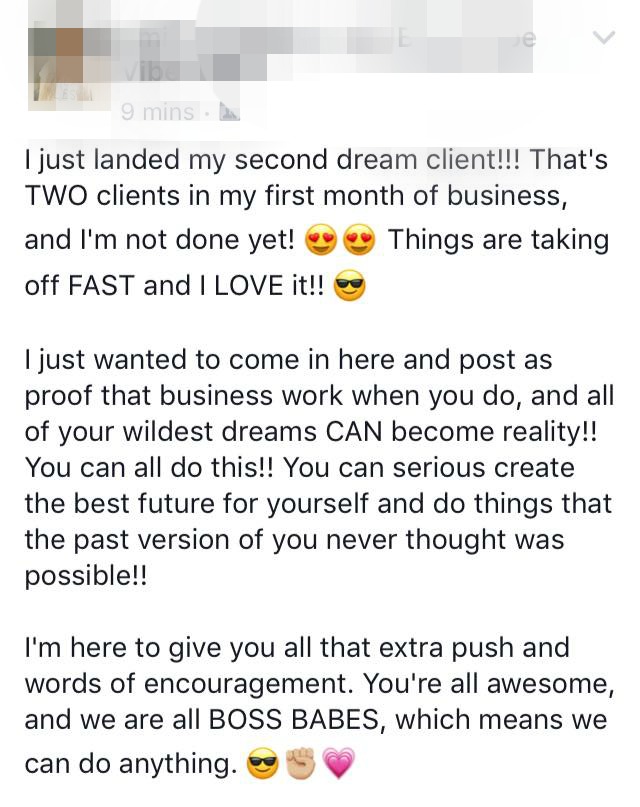 How it works
This course is 100% digital so you follow it at your own pace, on your own time! The modules are all pre-recorded for you and released weekly to help you pace your work & dive deep into all the homework as well as the resources I provide you with. You get life time access to the course so you can come back to it whenever you need. You also get access to top experts (hand picked by Dani), so that after this course you have the opportunity to continue your growth. This means I don't just leave you in the dark once the course is done, you have individuals who can help you grow in all aspects of your business, plus you get exclusive access to an online support group where you can ask questions, have accountability buddies to follow this course with, and mastermind in!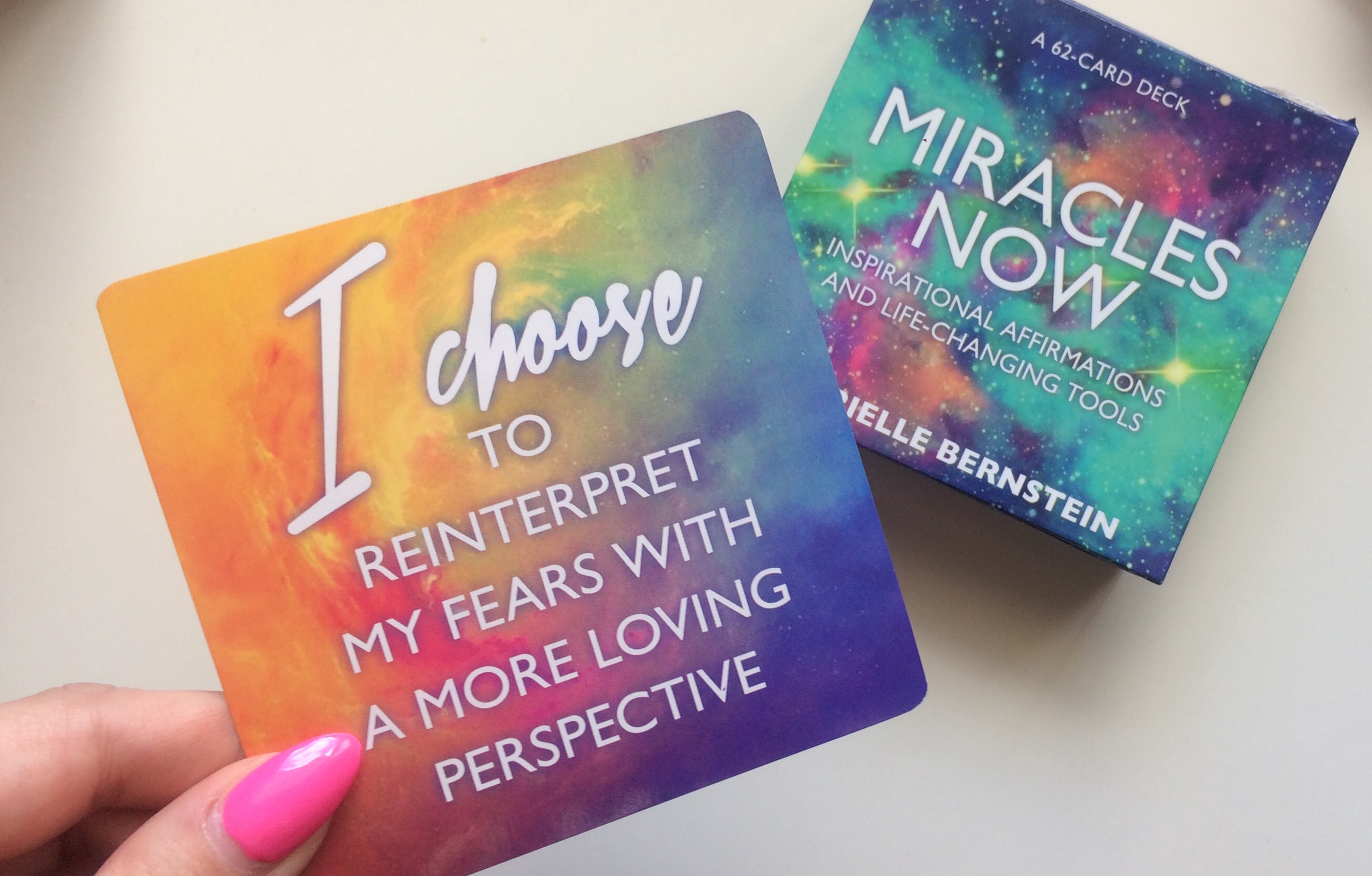 * And  An Exclusive Bonus*
Gabby Bernstein Miracles Now Deck
As seen on my social, I am obsessed with this deck of cards. I didn't choose them, they chose me! I pull a card for myself daily for guidance in my life and Biz!
Reserved For The First 4 Babes To Pay In Full! 

Whats in the course? 
Orientation Module
Building Your Dream Biz
I help you flip your degree on it's head and create a business plan for your unique skill set!
Don't have a degree? We utilize your skills and qualities to help you build a business you can thrive in!
I teach you my exact formula for reverse engineering my goals (that helped me sell out my very first one on one program in my business in a month)
I help you get clear on your goals, your vision and your values so you can create a business based on your lifestyle, instead of building a lifestyle around office hours. This has helped me focus more on adventure, family time, and fun instead of being a slave to my desk!
This module is a foundation that will make it easier to create the systems needed in your business, to keep it profitable, fun and sustainable from day one!
Module One:
Monetize Your Skills & Get Paid For Your Strengths
How I grew my list 300 people in less than a month (2.5 weeks to be exact).
How I had 99 people begging for my freebie (and signing up) in less than 24 hours
Create authentic business principles that transcend the online space!
Build a unique skill set using your strengths that makes you stand out from the rest.
Begin to utilize your unique skill set in order to create a major profit doing what you love, what's fun, and whats easy for you (hint: you don't have to do shit you hate to be successful)
Learn how to balance your business & desired lifestyle so you don't stay chained to a desk 24/7.
Module Two
Branding = Bank $
Create a brand that stands out & holds the essence of your soul
I take you through the in's and out's of how I make eye catching photos, bold graphics, and scroll stopping posts that represent me in an authentic, real way (without breaking the budget)
Learn how to build your brand so your ideal audience falls in love with you instantly (and wants to hire you, buy from you & become a loyal part of your tribe!)
Module Three
Creating A Must Have Offer
Show you how I got Paid $100 in one day, without being on my laptop.
How to create incredible content that has your work in high demand
A tool that let's you create a month's worth of content in under a half an hour (so you can focus on what matters in your business & still make money!)
How to share your story in a way that has your audience showing up for you every time!
Learn exactly how I grew my facebook group & list from 130 - 274, in under 48 hours.
Module Four
Show Me The Money!
Learn how to charge in a way that supports you, and helps you build your dream life.
Get cozy with money and learn some of my main principles for continuously earning more income in my business & my life.
Learn the exact manifestation principles that helped me manifest $2000 in a week for a new laptop to start my business!
Learn alternative streams of income that help you drop the anxiety of money and continuously stay in the energy of cash flow!
How to own your prices and get a HECK YES on your offer!
Module Five
The World Needs Your Gifts, How To Sell Without The Sleaze
Alternative ways of getting your gifts into the world, so you can stay in your zone of genius, utilizing your strengths!
How to automate aspects of your business so you could be laying on the beach, and your business continues to thrive.
The tools I personally use in my business to free up time for what matters (life, adventure, and fun!)
Holding space for miracles - How I went from a nobody to interviewing top experts for my summit, and being featured in the Huffington post in a matter of months.
Module Six
From Zero To Hero - Leveling Up Like A Pro
How to up your energetic minimums
How to constantly be improving & growing in your business (this allows you to charge more, work smarter, and grow your brand!)
When to up your prices & how to do it with love!
When to hire out, and when to DIY - How to save money, time, and when to get help.
Access to experts that I have hand picked to help you level up like a pro!
---
When You Sign Up You Also Get Access To These Bonus Resources! 
Bonus: Exclusive Livestream On The Legal Aspects You Need In Place In Your Biz ($97)
Bonus: A Contract Template For 1:1 Clients From Attorney Jessica Rose ($100)
Bonus: Live streams from exclusive experts to help you thrive in all aspects of your business  ($500)
Bonus: Unlimited Access To A Private Group For The Course (priceless! ♥)
Bonus: A 5 Day Work Smart Bootcamp That Walks You Through The Tech Aspect Of automation ($147)
Bonus: Acuity Scheduling Training (Valued at $77)
Bonus Total: $918!
---
Are you ready to ditch the day job & work for your dream job?